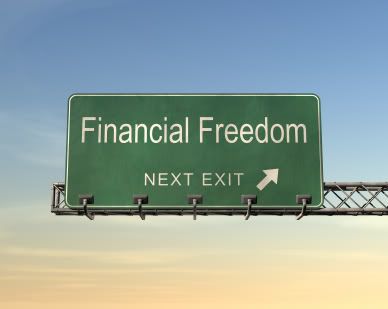 Unemployment is an epidemic holding the entire globe as a hostage with a certain ratio of almost every country falling prey to it. While things continue to take a devastating turn, financial security is something every individual is concerned about. Since any efforts you make in that direction may backfire, starting from square-one to return to a position where you can claim financial security may seem like a daunting task. First of all, it is important to understand that financial freedom or security is not something that will come overnight. It will take considerable time and effort. There are certain milestones that have to be achieved that will not only facilitate your journey but will also ensure that you go about the process with minimal hassle.
Seven Stunning Rules on Your Journey to Financial Freedom
While there are countless ways to ensure that you get the ball rolling in the right direction, but for permanent and long-lasting results, the following are milestones you have to achieve to get relief from all sorts of financial predicaments.
1) Its Time To Get Self-Sufficient
While this may come across as a little harsh, if you are unable to earn enough to at least pay your bills, you are turning into an unemployed bum. The worst part is that being one is not going to get you anywhere. Having fun being engaged in your hobby may seem nice at first, but eventually you will be screwed. Determine how much you need to earn each day to pay for all of your expenses and make sure you achieve that goal so as not to end up eating sweet corn.
2) Earn Enough To Become An Independent Worker
When it comes to judging how much one should earn, a reference you can use is that you should be earning enough if you were to be working independently. More importantly, if you are to ever start a business, you should make enough money you think will be sufficient if you are ever going to be your own boss. This is a nice measure of how successful you are at any point in your life.
3) Self-Actualization
There are times in our live when you wonder if this is where you should stop or if the destination is still far away. Self-actualization is one of the most important factors influencing your financial security. If you are unable to judge how much income is sufficient for you, you will find yourself in a problem. One should asses, plan and then work towards achieving goals.
4) Do It Yourself
The fourth milestone to be achieved is realizing the importance of relying on no one but oneself. When self-sufficiency is mentioned, it is not just about finances, but also other aspects of financial planning as well.
5) Maintaining Balance
If you fail to achieve balance in your life, nothing you do will ever make a difference. Importance of maintaining balance in the context of finances cannot be stressed enough. It is recommended that you balance your income and expenses, but at the same time, you should be on a constant lookout for means to supplement your earning.
6) Be Prudent When Investing
Investments are a smart move on the road to securing financial freedom. However, what you need to understand is that investments are an art where your success vastly depending on whether you know about the right time to sell. Do not rely on guess work. Go for more trustworthy resources that can help you get a clear picture of what might work for you.
7) Focusing On Fundamentals
An important aspect often overlooked is the influence of current events and happenings on the economy and one's personal finance. Since everything is related, one should keep an eye open for any events that can negatively reflect on your finances.
With these seven milestones, you will find minimal hassle on your road to achieving financial security.
Author's Bio
The author holds is a loan advisor with
Consolidated Credit
and is interested in helping individuals achieve financial freedom.